No matter where you are in your dance journey, we have a class for you! 
Not sure where to start? We recommend all new and newly returning dancers start with our Basic Ballet Series I. With hands-on training, this is the place to start your dance journey, build a solid dance foundation, help you connect with your body, and learn to move with confidence. 
From there, you're ready to drop-in at any of our in-studio classes with full confidence! Not able to make it to the studio? Live outside of Dallas-Fort Worth? Check out our At-Home classes, designed for experienced dancers to maintain their practice at home.
Our basic series classes are designed for beginner or returning dancers. It's the best place to build a solid dance foundation — dancers will learn terminology, introductory combinations, and ballet etiquette.
You'll experience a heightened focus on concepts, combinations, language, and more to advance your ballet skills to the next level.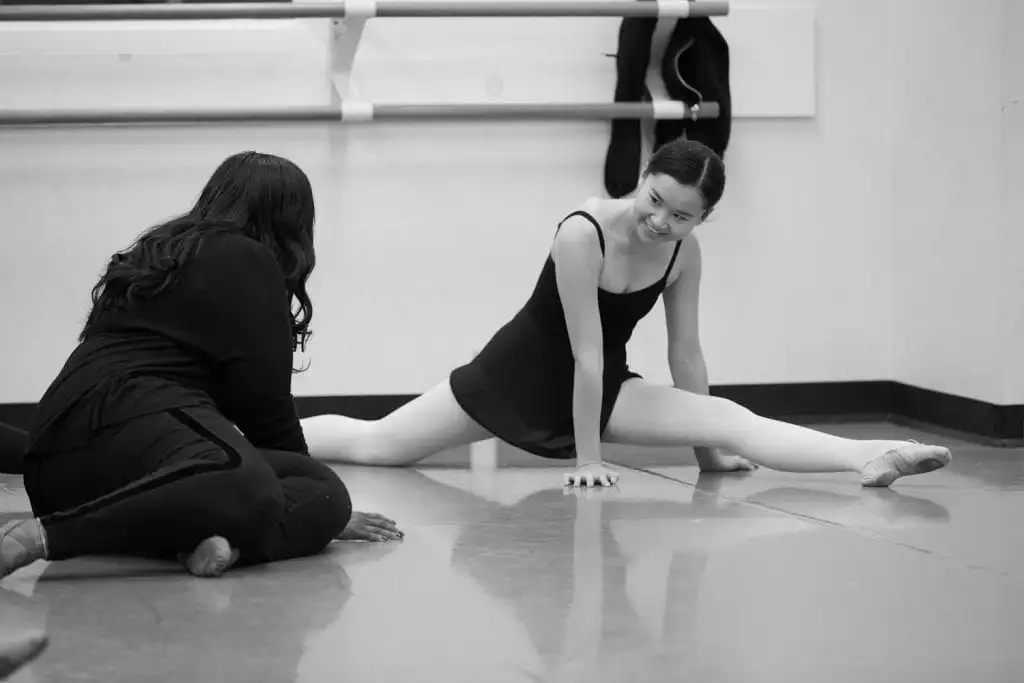 Our Drop-In Studio Classes
In this studio, we value the real you. Judgement, comparison, and embarrassment have no place here. We meet everyone at the barre. While our drop-in studio classes are open to all, some basic dance experience and understanding of terminology is recommended. Regardless of where you are on your dance journey — from novice to returning dancer, know that you'll be seen and supported in our drop-in studio classes.
We offer drop-in classes for ballet, yoga, contemporary dance, and our sensual movement class, Evening Allure.
Your training doesn't have to stop just because you can't make it to the studio! Join us in our dynamic, live-streaming classes that are sure to keep your body moving, technique sharp, and dancing heart satisfied.